It's undeniable that AI is taking an ever-more prominent place in the business world, particularly when it comes to communications.
Chatbots, predictive analytics, virtual assistants – these are just some of the tools that businesses are using to optimize communication both internally and externally. 
Whether it's creating onboarding emails or providing 24/7 customer service, there's a seemingly inexhaustive list of uses and benefits. And beyond improving communication, these tools have the power to boost your team's productivity and efficiency, create personalized experiences that lead to increased customer loyalty, and ultimately help your business stand out from the competition. 
This article will explore how businesses are currently leveraging AI and how these tools will shape the future of corporate communications.
AI business communication tools
Before we look at different trends, we should take the time to be au fait with the different tools in play.
Automated chatbots
Whether it's part of shopping for groceries or navigating your bank's customer service department, chatbots are becoming an increasingly common way for businesses to communicate with online customers at any time of day.
Often, chatbots provide as much detailed guidance as they can, though they may hand over to a human operative at a certain stage.

Some chatbots use IVR technology. IVR stands for interactive voice response and is an automated customer service that uses pre-recorded messages or text-to-speech technology. The more updated conversational IVR uses advanced and sophisticated language processing to offer customers a more nuanced and personalized service.
Predictive analytics
AI can be used to effectively predict future customer behaviors and trends, as it's able to generate and compute large amounts of data. 
This can help businesses in various industries anticipate customer needs, identify issues, and improve customer experience. Many eCommerce businesses use big data to predict demand and gain better insights into customer behavior.
Predictive analytics is also crucial for tracking KPIs to improve the customer experience. This is particularly applicable for customer support teams. With predictive analytics, you can forecast call volume and adjust staff coverage accordingly. This allows teams to efficiently answer calls, leading to improved customer satisfaction. 
Text and speech recognition
Speech recognition software uses AI algorithms to analyze conversations between customers and staff (or even among employees). This real-time process works to identify patterns, topics, and intentions in the conversation, which is particularly useful for improving customer service. 
Such software can also make the process of transcribing and dictation more efficient by generating text from audio recordings, as well as creating automated captions for marketing videos. Automating all of these processes allows teams to save significant time and focus on creating more meaningful interactions with customers.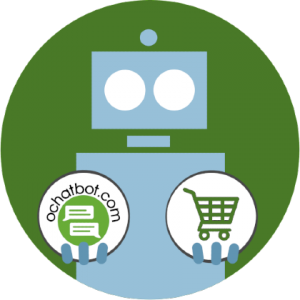 True AI to engage customers for eCommerce, business leads, and customer support.
5% to 35% Increase in AOV*

20% to 40% Increase in Revenue*

25% to 45% Reduction in Tickets with a Customer Service Chatbot
We Guarantee Results... Or Work For Free!
*When shoppers engage with Ochatbot®
Virtual assistants
Virtual assistants are a great way to increase productivity, as they perform those mundane tasks that can slow you down. Mexi, Butleroy, and Alexa for Business are a few examples of such assistants. They streamline your workday by emailing, texting, scheduling, arranging meetings, and performing research, as per your command.
Smart assistants are a particular boon when it comes to maintaining contact with your remote team. It's important to prioritize communication in distributed teams, and using virtual assistants can help you do this by scheduling regular meetings, reminding teams of upcoming events, and taking extensive notes during calls.
6 ways AI is shaping business communication
Now that we've explored the most common AI tools businesses use, let's take a deeper dive into the way these are revolutionizing corporate communications. From customer service to human resources, these are fields that are currently experiencing the most changes due to the myriad effects of AI technology.
1. Customer service
Let's start with the obvious one. We've discussed chatbots, but it feels like the sky's the limit when it comes to customer service applications.
AI is already being used in contact centers and online customer support to great effect. AI technology, in the form of chatbots or IVR, reduces answering time, automatically routes requests, and provides greater comprehension of customers' needs.
Cloud communication providers, such as Vonage, often offer their own conversational AI to seamlessly integrate with their VoIP technology. This technology then detects customer needs via patterns in conversation.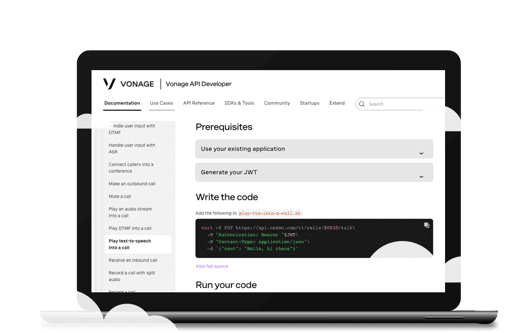 Chatbots allow companies to offer round-the-clock customer engagement, leading to greater customer satisfaction. Other benefits include reduced labor costs and the opportunity to offer multilingual customer service.
2. Marketing
AI and marketing are perfectly complemented when it comes to communication.
For one thing, smart campaigns that leverage AI algorithms can create hyper-targeted ads. AI can segment customers according to their online data and promote marketing materials to different segments. 
Then there's email marketing – the holy grail of marketing communications. Here, AI can automate tasks to save you time, including segmenting emails, triggering workflows, and updating contacts lists regularly and efficiently. Some email providers like MailChimp even have built-in generative AI tools to create email content for you.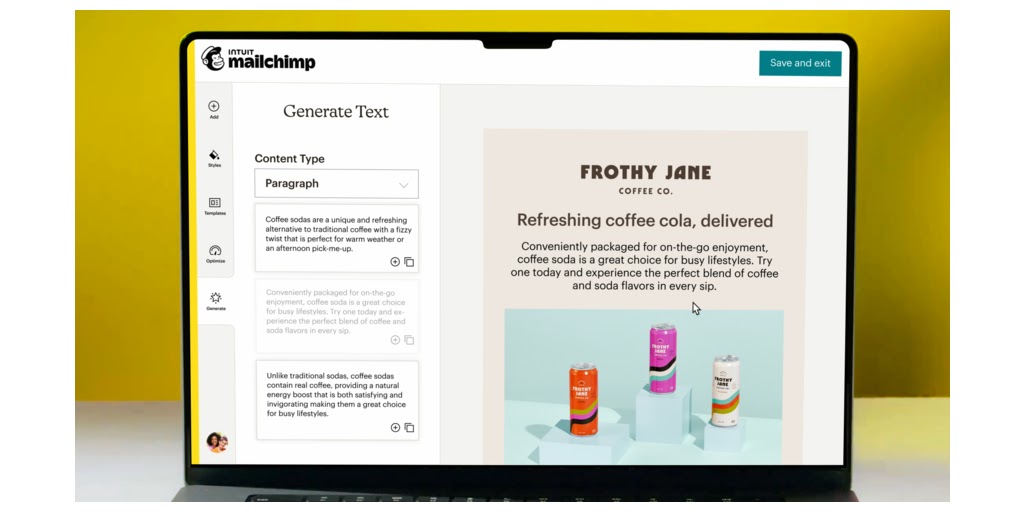 Similarly, AI writing assistants can be beneficial for the content creation process, helping marketers craft engaging content that's tailored to their target audience.
On top of this, marketers can make use of AI marketing tools that analyze data, such as historical campaign performance, so you can optimize future campaigns. The result is marketing emails that are personalized to specific audiences, significantly more engaging, and ultimately more impactful.
AI can also play a role in market research, helping you gain invaluable insights into consumer behavior quickly and seamlessly. 
3. Human resources
Just as AI can help with external communications, it can be equally as beneficial for communicating with colleagues and staff internally to boost engagement.
AI can identify patterns in employee behavior and their communication preferences, as well as analyze the frequency and quality of workplace conversations. This, in turn, can help you figure out the best way of communicating with employees, which is especially important if you are managing a remote team. 
Importantly, AI solutions can also monitor employee performance. It's up to you which metrics you track, but be sure to let employees know in advance that you're doing so.
Other areas that AI can help include:
Personalized feedback generated from performance metrics

Automated payroll

Reward program management

Efficient shift scheduling
Finally, AI can be especially beneficial for onboarding new employees. For example, HR leaders can automate mundane and time-consuming tasks, such as sending welcome emails and creating learning materials. In these messages, you might also clarify communication methods and best practices, such as not sending emails during out-of-office hours, the relevant apps that they need to utilize like Slack, and whether the new employee should make customer calls using a VoIP or landline.
4. Lead nurturing
AI communication tools can help identify prospects and data patterns and communicate these insights with your sales team. In fact, chatbots are natural lead generators, as they can use visitor engagement and direct communication to qualify leads.
The result? Your team is freed up from mundane legwork, letting them focus on the all-important conversion process.
AI can also help with lead nurturing itself. By tracking interested customers and sending them tailored messages, you can keep their attention on your product or service.
Keep in mind that while AI tools can help your sales team in numerous ways, they may need additional tools to support them in their role and more effectively generate and nurture leads. 
For example, if your team is remote as many eCommerce teams today are, tools like RealVNC would allow them to securely access and control remote devices from anywhere in the world. This will also ensure they have access to the different AI platforms you implement so they can be productive no matter where they're working.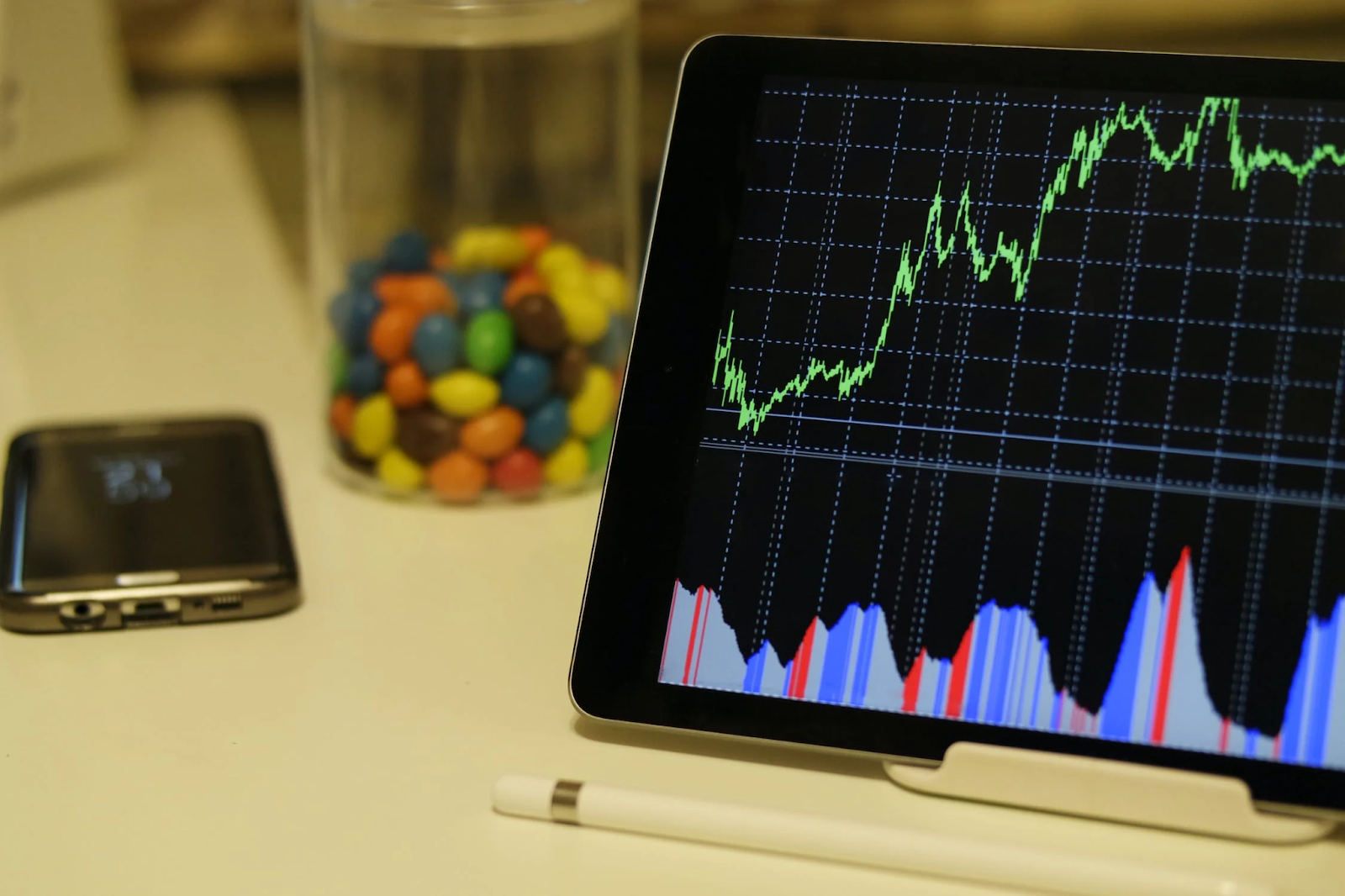 5. Business management
The benefits of predictive analytics really come into their own when it comes to highlighting potential business solutions.
Let's take Hadoop clusters, which can store and process large data collections, as well as being scalable. Crucially, it can then analyze this data to predict behavior and trends, which is highly beneficial for business management.
For instance, you may want to evaluate revenue flow over the next few quarters or determine staffing levels for the foreseeable future. The possibilities are endless and predictive analytics will help lead the way.
6. General help
There are many other small ways AI can help you with business communication.
You may have become accustomed to emails being filtered according to sender, but have you considered automated smart replies? 
What about using AI for meeting transcriptions and summaries? Voice assistants can create incredibly accurate transcripts that even highlight key decisions and actionable items.
Finally, AI can help with legal issues. A big concern for companies right now is the SOX requirements for public companies. Following various fraud and financial scandals, new regulation in 2022 has updated requirements for companies around financial disclosure and corporate governance in order to re-establish the public's trust. 
Part of the requirements include having reliable and up-to-date financial data and year-end disclosure reports. AI can help here, gathering data and alerting staff to any errors or concerns that may crop up.
Looking ahead
There's no doubt that AI is impacting our lives both at home and at work. In the business landscape, no one can predict what the future holds. But given the proven benefits of artificial intelligence and machine learning as well as the myriad use cases of these tools, it's clear that AI is here to stay for the foreseeable future.
From chatbots or generative and conversational AI, artificial intelligence has integrated itself into the world of business communications today. Tomorrow, we may see more nuanced iterations, wider applications, and entirely new tools all aimed at improving productivity and efficiency. 
These tools have the potential to significantly enhance your communications, improving customer loyalty and employee satisfaction and ultimately helping your business grow. In today's increasingly competitive business landscape, it's not about whether modern businesses should be using AI but how you will incorporate it into your communications strategy to ensure your business stands out from the crowd.

Latest posts by Greg Ahern
(see all)