Do you want to know the best product review app for Shopify? Best product review apps for Shopify will help you collect reviews from the customers and add them to the store's reviews effectively. Review apps for Shopify will invite more visitors to your website through your customers' feedback, and you'll learn more about what customers like or dislike about your services.
A Shopify review app is one of the best ways to boost your online store's sales and collect your customers' feedback. In this article, let us look into the best product review apps for your online Shopify store.
Overview of the Content
What is a Product Review App?
A product review app will send review requests to your customers who have already purchased your products. These reviews are collected so that you can read them and get an idea of where your business is failing or succeeding. In this way, your customers will know more about the product and help them choose.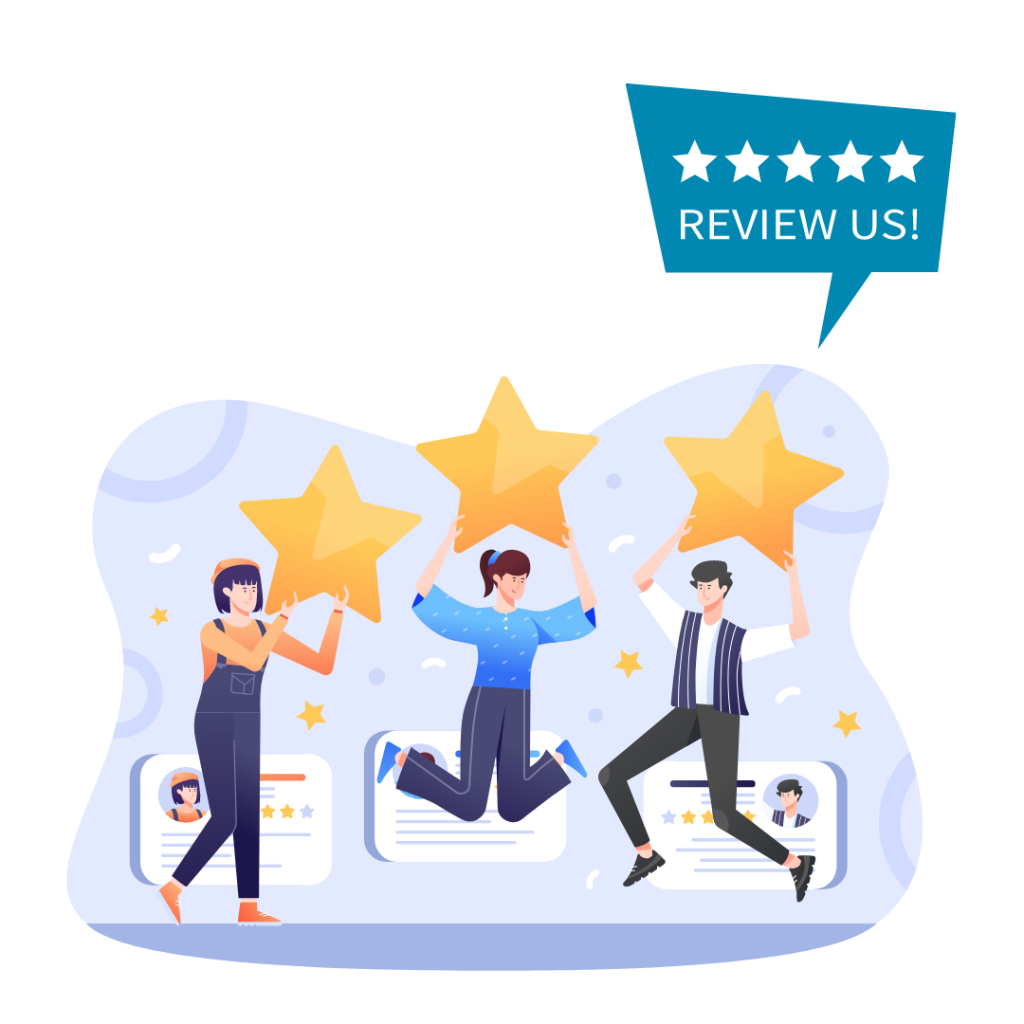 Some product review apps will also ask customers to send photo reviews and video reviews, which is helpful to illuminate clearly the benefits of the products. An online store will have different products on the collection page. If you want to enhance the sales of a product, you should make the customers know the specialty of the products. The product reviews of people who have purchased your products will help your new website visitors choose the products.
How to Add Reviews on Shopify?
Every Shopify store will have an option to add reviews on the store in the store's admin page. Here are a few steps to add reviews for your Shopify store with a product review app:
Go to your Shopify store and click the 'Apps' option.
Click 'Shopify App Store' and search for 'Product review apps'.
Now, you will get the lists of Apps on the store so that you can add the product review app to your collection page.
You can add the product review apps on both product pages and collection pages.
Now, your customers will be able to leave reviews for your products.
Why are Product Reviews Important?
Imagine you are visiting an online store and searching for the products. How do you choose the products? Customers' feedback is one of the significant factors influencing a user's choice to buy products on your website. If a product has poor customer feedback, it will tend to not sell, and you as the shop owner can decide if you want to eliminate or change that product.
When a product has excellent reviews, a customer will purchase it without any second thoughts. Product reviews build trust, increase the conversion rate, and enhance the sales of best-selling products.
5 Best Review Apps for Shopify to Increase Sales
If you are installing a product review app for your Shopify store, you should check for the following factors to select the best one:
The app you are installing on your online store should not be complicated and technical.
The Shopify product review app should allow online merchants to customize its features.
Shopify merchants should be able to integrate them into the other apps and have unique features like loyalty incentives to the customers.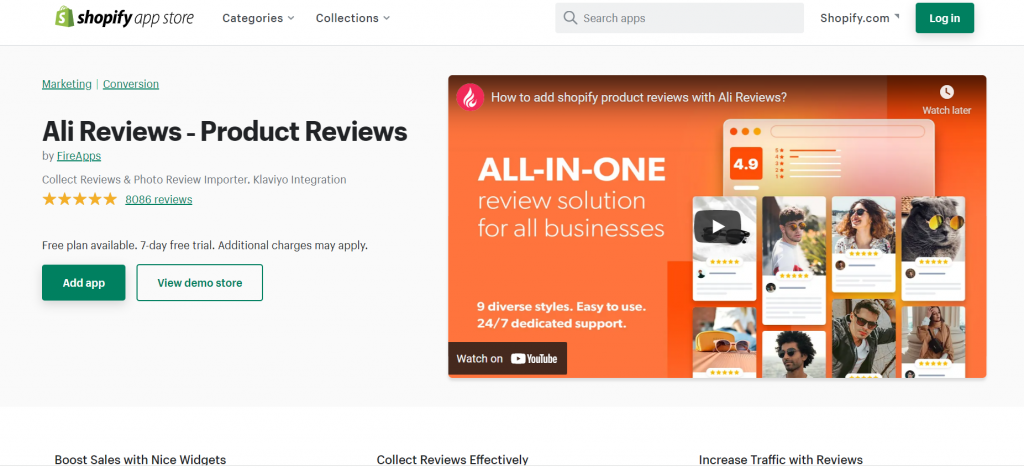 Ali reviews are one of the best Shopify product review apps that has an exceptional widget for the customers to view the reviews. This app helps Shopify merchants collect reviews and display them on the app. An online merchant will increase the conversation rate exponentially with its unique features. However, you won't be able to create a video review with this app.
Here are the exceptional features of Ali Reviews:
A Shopify merchant will be able to install this app on the website without any coding skills. You will easily be able to add the app to the online store even if you are not tech-savvy.
The purchasing possibility increases with the cart page widget and carousel slider.
The widget with many layouts will provide more information about the products to the people and create brand awareness.
You can add manual requests with CSV upload.
Sending automated review requests via social media channels and emails will increase the reviews of the products.
A QR code generator will help you get instant reviews.
Pricing Plans
Ali reviews have four pricing plans for the online merchants, which are:
Free plan
You have a basic review widget under this plan with five reviews for one product. An online merchant will be able to get 24/7 support with the basic plan.
Starter – $9.90 per month
Adding the widget customization is possible with the Ali reviews with all the features you have in the free plan. You also have exceptional features such as review pop-up, SEO snippet, all review pages, and reviews importer. 200 orders per month for this plan.
Essential – $19.90 per month
You have every type of review collector, widget, and customization option in this essential plan. The features under the essential plan are 500 orders per month, bulk, edit, move, and copy reviews, and reply reviews.
Premium – $49.90
The premium feature has every option in the essential plan and helps online business owners create a customized review section with A/B widget testing, google shopping integration, migration support, and a custom success manager.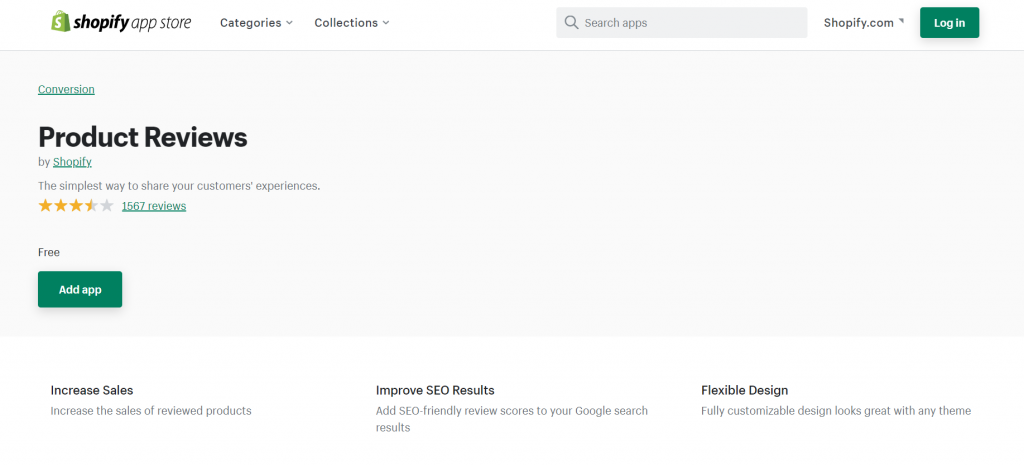 The Product Reviews app is one of the theme-friendly product review apps in the Shopify app store. As an online business owner, you will be able to edit the layouts, texts, and colors without coding skills.
Performing bulk actions such as publish, hide, filter and manage is an easy task. An online business owner will be able to export their reviews to a spreadsheet with the Product Reviews app.
Let us look into the effective features of the Product Reviews app:
The SEO-friendly review scores help Shopify merchants rank on the search results page.
An online business owner can easily match their Shopify store look with themes.
CSV export and import are not the challenging tasks with the Product Review app.
Pricing Plans
The Product Reviews app doesn't have distinctive pricing plans. The app is free for Shopify merchants.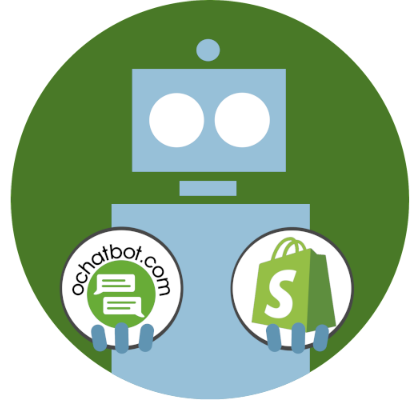 True AI to engage customers for eCommerce, business leads, and customer support.
Create happy customers while growing your business!
5% to 35% Increase in AOV*

20% to 40% Increase in Revenue*

25% to 45% Reduction in Tickets with a Customer Service Chatbot
We Guarantee Results... Or Work For Free!
*When shoppers engage with Ochatbot®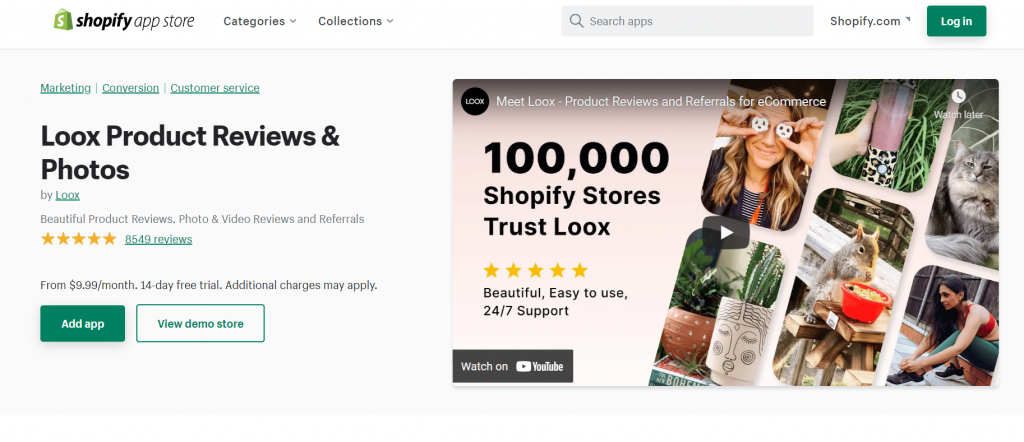 Loox app will provide offers for the customers for adding photos and reviews. This product review app has captivating review widgets such as a grid, list, carousel, popup, sidebar, and cart page.
Adding photo reviews and video reviews is one of the best features of this Shopify product app. If you want to install a product review app with the best user interface, Loox is a suitable option for your online store.
A Shopify merchant will generate traffic for their online store with exceptional SEO techniques.
You can send review request reminders to the customers and offer discounts for adding photos and videos for the reviews.
Social media and google shopping integration in the app will help in the return on investment (ROI).
You have various customization options such as defining email timing, adding review form questions, and changing widget colors, font, and text sizes.
You can display the highlighted reviews in the featured snippet, share reviews between similar products, Facebook pixel to create look-alike campaigns, and import reviews from different sources.
The display section in this product review app is beautiful and captivating with lists, carousels, grids, and sidebars.
Pricing Plans
Loox product review app has three pricing plans for the Shopify merchants:
Beginner – $9.99 per month
In the beginner plan, you can send a hundred monthly review request emails. You have discounts for the photo reviews. There are up to 500 processed orders under this plan and inline SEO to boost your ranking.
Growth – $34.99 per month
You can send up to 300-6000 monthly review requests and 300 emails under this plan. Apart from the review requests and emails, a Shopify merchant has all widgets, video reviews option, full customization, and Google Shopping under this plan.
Unlimited – $599.99 per month
The unlimited plan in the Loox app is for the Shopify merchants who want to personalize their review section and exponentially increase sales with all unlimited referrals. Every option from the above plans is included in this option with unlimited review requests and referrals.
TargetBay is one of the product review apps for Shopify that sends email review requests with coupons. This product review app will collect photo reviews from the customers and display them in Google search and Google Shopping.
Connecting Instagram accounts and displaying pictures on the product page reviews is also one of the unique features of TargetBay. A Shopify store can easily automate the product review collection and collect in-mail reviews from the customers.
In-line HTML will enhance the visibility of the website in every search engine.
Building question and answers sections and adding forums are not challenging tasks with the TargetBay product review app.
The question and answer module in this review app will allow customers to ask their questions about the product. Online business owners will easily be able to enhance brand awareness through the relevant answers.
The trust badges in this product review app will build a loyal customer base for your online store.
You can export reviews and send coupons to customers who add credible reviews for your products.
Pricing Plans
Lite Plan
Lite Plan is a free plan and you can send 30 review request emails. You can add site reviews, product reviews, and review forms inside the emails.
Growth Plan – $49 per month
The available features in the growth plan are 50 review request emails, coupons, and question and answer modules.
Professional Plan – $99 per month
The review requests go up to 150 under this plan with Facebook and Google Integration. You have customer loyalty platforms such as Smile.io & Loyalty Lion.
Premium Plan – $199 month
The review requests in this premium plan allow up to 500 review request emails. The added features in the premium plan are sending recommended products in emails and coupon reminder emails.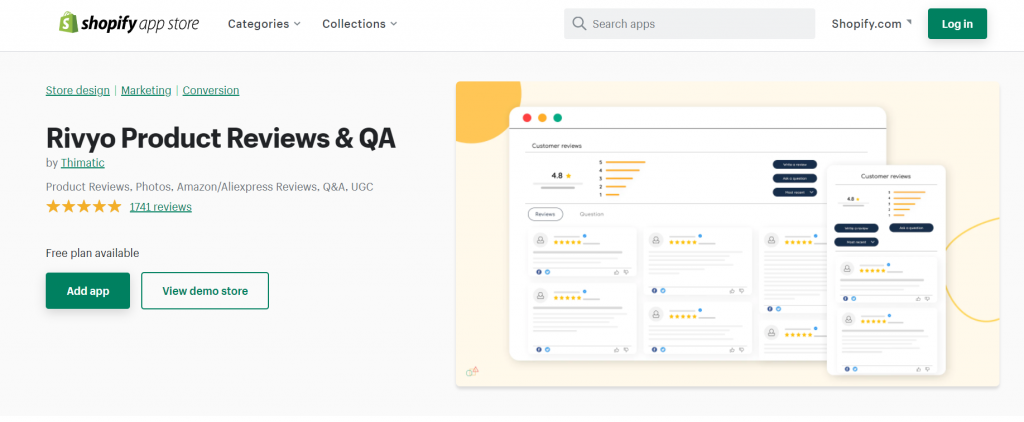 An online business shopper will be able to import reviews from Amazon and AliExpress with the Rivyo Product Reviews app.
You can also track the email request status with the Rivyo Product Reviews app. The email request status is sent, delivered, opened, and clicked. The Rivyo product will let customers ask pre-sale questions and allows real-time reports on the dashboard.
You have an SEO-rich widget in the Rivyo product app that helps in ranking.
Display the average product ratings.
When you have non-review products on the website, you can hide the label with this app.
This app is well-customized, with rich flexibility allowing font size, button styles, and changes to the text colors.
The verified icon designs will verify the users' identities and whether they are real or not.
The Rivyo app allows the admin to ask questions about a product to get feedback from the customers.
Pricing Plans
Rivyo app also has four plans for Shopify merchants.
Indie – Free plan
Indie is a free plan that allows you to send up to 50 monthly review mails to your customers. You can import 100 reviews from Amazon and AliExpress. Google rich featured snippet is one of the best features to increase your ranking.
Starter – $5.99 per month
In the Starter plan, you can send up to 500 monthly review emails and import 1,000 reviews with the CSV. The unlimited plans are photo reviews and the Q&A section.
Business – $10.99 per month
You can send up to 1k monthly review emails and import 2k reviews by CSV from Amazon and AliExpress. The other features under this plan are Google Shopping and Coupon Code.
Enterprise – $15.99 per month
Everything is unlimited in this plan, such as monthly review emails, import reviews by CSV, and import reviews from Amazon and Aliexpress.
Best Product Review App for Shopify
Have you selected the best product review app for your Shopify store now? We have compared the pricing plans for the five best product review apps with the features and unique specifications for Shopify store owners like you.
From the above list, choose the product review app that will suit your budget and meet your expectations. Now you know that a Shopify product review app is one of the best choices to generate revenue for your Shopify store!
Frequently Asked Questions
Do Shopify stores have review systems?
Yes, you can add a customer review feature on the Shopify store by adding free product review apps such as 'Product Reviews'. This app doesn't have a distinctive pricing plan and acts as a default review system.
Is Shopify a good online business platform for small businesses?
Shopify is one of the highly customizable eCommerce platforms, used by over 2 million active users, daily. And, yes it is a good platform for small business owners, you can check the 14-days free trial plan here.
Why bother with product reviews on my eCommerce platform?
Customer feedback will increase the trust and credibility of your store. If you have good reviews, you will gain more website visitors and loyal customers.

Latest posts by Greg Ahern
(see all)