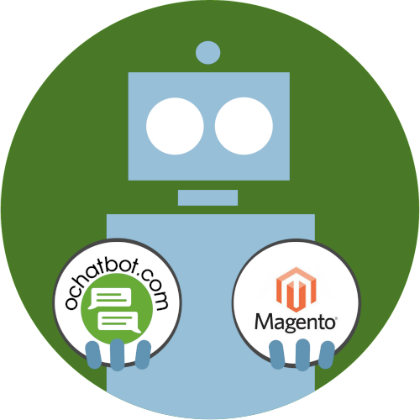 A Line-up of the Best Magento Extensions
Magento is a great eCommerce platform for businesses who have moved beyond the beginner phase.  There is a free open source version for do-it-yourself website builders. This is great for small- to medium-sized businesses.  The paid version is suitable for large businesses that need the advanced features of Magento and have the budget to pay for it.  Here are some basic apps, and extensions that are in the Magento marketplace that are designed to increase sales.  These are the best Magento extensions for reviews, dropshipping, SEO, marketing, and wish lists extensions.
Best Magento Extensions for Reviews
These extensions allow you to take advantage of customer reviews to generate more traffic to your site.  Your star rating for the product reviewed will show up on Google Search. Showing actual customer reviews either on your website or on Google Search will help build credibility for your online business.
Product Reviews & Ratings by Aitoc
Product Reviews & Ratings comes with free lifetime updates, a 45-day money-back guarantee, and $12 in store credits.
Send automated product review requests via email

Allow users to add images to their reviews

Add discount codes to review request emails

Notify customers about published reviews and comments

Display the rating chart on the product page

Equip URLs with the unique UTM values for Google Analytics
Price: $125.00
6 Month Service Agreement- $0.00
Installation service $79.00
There is also an Enterprise version available for which includes $32 in store credits, PRO installation, and priority support.
Advanced Product Reviews by Amasty by Amasty
Advanced Product Reviews comes with a 60-day money-back guarantee and free lifetime updates.  It can be bundled with Import & Export for $268.00.
Import & export reviews via add-on

Display customers' reviews at any place on any page

Let users conveniently filter reviews

Motivate shoppers to leave reviews by sending reminders

Stimulate recurring purchases with discount coupons
Price: $199.00
Enterprise $300.00
Support:
12 months ($8/mo.) $99.00
6 months $79.00
3 months Free
Priority Support Service and Personal Support Manager $99
Installation Service $59
Review Reminder by BSS Commerce
Review Reminder comes with one year of free support, free lifetime updates, and a 30-day money-back guarantee.
Send automated reminder emails to encourage product reviews

Specify time to send the first reminder email

Send reminder emails for specific customer groups and order status

Automatically clean log records after X days

Enter email to send a test reminder emails

Apply coupon and choose its template to send to customers as the reward for their first reviews
Price: $79.00
Enterprise $150.00
Best Magento Extensions for Dropshipping
The following dropship extensions allow you to build an online store without needing an offline warehouse.  You can feature products for sale, your customers can order them, and the distributor will ship them for you.  It couldn't be simpler!
Drop Shipping by Boostmyshop
Drop Shipping is part of BSSCommerce's EmbeddedERP Extension Suite
Supplier stock and price import

 Automatic select cheapest supplier

 DropShip workflow to follow the progress

 Supplier email inc. customer packing slip

 Magento 2.2.x & 2.3 compatibility
Price $349.00
Community
Enterprise $349.00
3 months (included)
6 months $59.00
Installation $99.00
Online training $119.00
Aliexpress Dropshipping by CedCommerce
Aliexpress Dropshipping comes with free installation.
Features:
Imports item information such as description, images.

Enables fetching of product variation data such as color, size, fabric, and so on.

Enable cron for product import as well as import product by mass action in bulk.

Synchronization of product price and Inventory by cron.
Price: $299.00
Best Magento Extensions for SEO
Search engine optimization (SEO) is the strategic placement of keywords throughout your website so that search engines such as Google Search will find them and show them near the top of the search engine results page.  These extensions help you with this task.
Advanced SEO Suite by Mirasvit
Advanced SEO Suite comes with 90 days free support, free lifetime upgrades, and a 30 days money back guarantee.
Features
Optimization for key phrases

URL optimization

Canonical links

Frontend Sitemap optimization

Google Sitemap optimization
Price: Community $149.00
Enterprise +$99
Installation + $49
SEO Suite Ultimate by MageWorx
SEO Suite Ultimate will do your SEO for you.  The Enterprise Edition comes with free priority support, personal assistance, and product consultancy.
Quickly optimize any site URLs and meta data – Use advanced templates to mass-optimize any meta values, descriptions, URL keys, SEO names, etc. for ANY product/category/CMS/category filter pages.

Improve store crawling and indexation – Help the search engine spiders better explore your store and index its important pages. Easily add XML and HTML sitemaps.

Build a well-organized website architecture – Automatically cross-link all relevant site pages, as well as link to external authoritative sources.

Stand out in a crowd of competitors – Improve your store click-through rates and boost its visibility with advanced Rich Snippets.

Get a complete arsenal of SEO tools – Cover all the important SEO activities: eliminate duplicate content, set redirects, add breadcrumbs, optimize pages of any type, and dozens more!

Use reports to track and solve critical SEO issues – Overview and deal with the most frequent SEO issues for product, category and CMS pages.
Price Community Edition $299.00
Enterprise Edition +$299
Professional installation +$69
Priority Support +$99
Advanced SEO Configuration +$299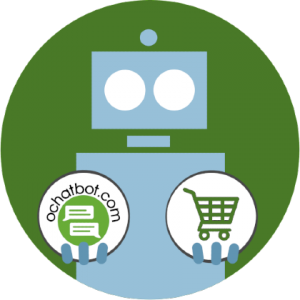 True AI to engage customers for eCommerce, business leads, and customer support.
5% to 35% Increase in AOV*

20% to 40% Increase in Revenue*

25% to 45% Reduction in Tickets with a Customer Service Chatbot
We Guarantee Results... Or Work For Free!
*When shoppers engage with Ochatbot®
Best Magento Extensions for Marketing
The Magento extensions will help you increase sales.  Every business needs marketing in order for potential customers to find out about them.  These Magento Extensions will help generate buzz about your business and drive traffic to your site.
Yotpo Reviews by Yotpo (also one of the Best Magento Extensions for Reviews)
Yotpo Reviews collects user reviews for you to use them to drive more traffic to your site and add trust to your online business.
Features:
Multiple Campaign Choices

Custom-Designed Experience

Tier-Based Programs

Measurable ROI

Customer Management

Flexible Reward Structure

Incentives for Repeat Referrals

Program Analytics

Multi-Channel Support

Multiple Sharing Options
Price: $0.00
Google Tag Manager by Pronko Consulting
Google Tag Manager makes it easy to add, edit and manage Javascript, HTML tags and other related code snippets on your Magento 2 website.
Features
Data Layer support

Quick and easy to set up

Supports remarketing

Supports multi-stores and multi-languages

Easy to customize
Price: Magento 2 Open Source $199
Magento 2 Commerce +$200
Magento 2 Cloud +$200
[Add-on] Enhanced Ecommerce +$299
Installation +$99.00
Configuration +$99
AdRoll by AdRoll
AdRoll is a growth marketing platform that helps you build a brand customers love.
Features:
Make the most of moments that matter – Automatically show shoppers the most relevant products to them, with dynamic ads, email, and personalized product recommendations in your online store.

Increase customer lifetime value – Let our AI power your entire customer journey, from awareness through purchase, to increase sales, average order value, and loyalty, and get a centralized picture of cost, ROI, and impact.

Connect & create a seamless customer experience – AdRoll integrates easily with everything else in your world—including leading e-commerce platforms, email and marketing automation, popular reporting tools and more.

Be seen in more places – Build a brand customers love, turn more visitors into customers, and grow customer loyalty with AdRoll's growth marketing platform. Join over 37,000 bustling brands growing with AdRoll.
Price: $0.00
Best Magento Extensions for Out of Stock Notifications
These extensions allow your shoppers to get notified when a product they are interested in that is out of stock gets back in stock. They notify shoppers in a number of different ways such as email or SMS. It is a great tactic to re-engage shoppers and let them know when their favorite items are back in stock ready for purchase.
Out of Stock Notification by Amasty
Out of Stock Notification provides price and stock alerts for different product types.  The Enterprise Edition has free priority support service, a personal support manager, and installation service.
Enable stock and price subscriptions

Check users behaviour with Analytics dashboard

Send notifications to customers and guest visitors

Automatically notify admin about low stock and new subscriptions

Users can easily manage subscriptions in their account
Price: Community $199.00
Support:
12 months ($8/mo.) +$99
6 months +$79
3 months Free
Priority Support Service and Personal Support Manager +$99
Installation Service +$59
Enterprise +$300
12 months ($17/mo.) +$199
6 months +$170
3 months Free
Zoho CRM Integration by Magenest
Zoho CRM Integration automatically syncs data from Magento to Zoho.
Sync products, orders, invoices from Magento 2 to Zoho CRM

Sync customers from Magento into Zoho Leads, Contacts, and Accounts

Update marketing campaigns from Magento to Zoho CRM

Easy Field-mappings between Magento 2 and Zoho CRM

Support 90+ data fields

Support multiple languages

Provide manual or automatic synchronizing options

Manage synchronization process through history page
Price: Open-Source (Community) $299.00
Commerce (Enterprise/Cloud) +$600.00
Support:
6 months
9 months +$50.00
12 months +$120.00
Installation +$50.00
Advanced Newsletter Popup by Solwin Infotech LLP
Advanced Newsletter Popup has a free lifetime upgrade, 3 months free support, meets Magento standards, and a personalize demo.
Features:
This extension comes with 9 default layouts with different color, background, images, size, and content.

Provides a fully customizable interface of the extension, a beginner can easily setup.

Is fully responsive with any devices whether you are using desktop, tablet, or smartphones.

Get more orders and more newsletter subscribers with you eCommerce store.

You can either set the popup window to show once per page load by toggling this  to true or show the popup every time the condition is met by toggling this to false and also set cookie expiration time from the admin panel.

Show social links on Newsletter Popup to engage your customers with offers. In this, you can enable/disable the social icon, and set the URL, backround color, hover color, etc from admin settings.

Users can also configure newsletter popup width, height, open-close effect, speed, the delay time for popup appear, etc.
Price: Community $49
            Support:
            12 Months +$29
            6 Months +$19
            3 Months Free
            Enterprise $199
            Support:
            12 Months +$99
            6 Months +$69
            3 Months Free
            Include Installation (+$29)
Best Magento Extensions for Wish Lists
Customers often like to make wishlists on eCommerce sites.  They then surreptitiously let everyone have the link to their wishlist in order to ease the whole gift-giving decision.  They may also be making their own wishlist to buy things when the things go on sale, when the customer next gets paid, etc.
Multiple Wishlists by BSS Commerce
Multiple Wishlists has free 1-year support, a lifetime update, installation, and a 30-day money back guarantee.
Create unlimited wishlists for easier control and tracking

Add product to wishlist via convenient popup

Flexibly manage wish lists with more functions (Search, Create New Wishlist, Copy, Move, Delete)

Included in B2B Package

Compatible with Magento 2 Import Export Wishlist Item
Price: $89.00
Multiple Wishlists for Magento 2 by Itoris
Multiple Wishlists also allows your customers to create multiple wishlists on your site.
Features:
Unlimited number of wishlists

Choose a wishlist via a convenient popup

Wishlists can be renamed or removed

Wishlists management from backend

The list of most popular products in wishlists for admin NEW

Apply mass-actions to multiple items in bulk in backend and frontend

Move or copy items between wishlists in backend and frontend

Add products to customers' wishlists from backend

Product's custom options are stored and displayed in the wishlist

Add one or all products from wishlist to cart

Products can be moved from cart to wishlist

The total price is calculated for each wishlist

Ability to keep products in wishlist after adding to cart

Ability to stay on current page after adding to wishlist

Ability to share wishlist with friends by email
Price: Magento 2.x Community
1 $169.00
2 $304.20 (10% off)
3 $430.95 (15% off)
4 $540.80 (20% off)
5 $676.00 (20% off)
6 $811.20 (20% off)
7 $887.25 (25% off)
8 $1014.00 (25% off)
9 $1140.75 (25% off)
10 $1183.00 (30% off)
Need Installation?
1 $49.00
2 $88.20 (10% off)
3 $124.95 (15% off)
4 $156.80 (20% off)
5 $196.00 (20% off)
6 $235.20 (20% off)
7 $257.25 (25% off)
8 $294.00 (25% off)
9 $330.75 (25% off)
10 $343.00 (30% off)
Multiple Wish Lists by WebKul SoftWare Private Limited
Multiple Wish Lists is another extension that allows customers to create more than one wishlist.
Save the products of interest.

Allow buying the products later instead of abandoning them.

Create multiple wishlists.

Convenient popup to choose a wish list while adding the product to wishlist.

Add multiple products to a wishlist.

Can move all the products of one wishlist to another.

Add one or all products from wishlist to cart.

Products can be moved from cart to wishlist.

Delete the complete wishlist.

Remove the number of items from the wishlist as per the choice.

Ability to share wishlist with friends by email.

Allows viral marketing for the e-commerce store products by sharing wishlist with the other person.

The admin will get the notifications when any customer adds the products to their wishlists.

Support all types of products.

The logged in and guest users both can create multiple wishlists.
Price: Community Edition $69.00
Enterprise Edition +$69.00
Enterprise Cloud Edition +$69.00
Installation +$13.80
Support period
3 months (no extra cost)
6 months +$27.60
1 Year +$34.50
Conclusion of the Best Magento Extensions
These are the current best Magento extensions to add to your online store to increase revenue.  These Magento extensions will all help you spend more time on your business and less time working on a website design.

To get started choosing the best Magento plugins for your store, please contact us for more information.

Latest posts by Greg Ahern
(see all)