What is Prime Day?
Amazon Prime Day is an annual two-day shopping event that offers exclusive deals and discounts to Prime members. The first Prime Day was held in 2015, and it has grown in popularity every year since. In 2023, Prime Day was held on July 11-12, and it the first day was the single biggest sales day in company history.
The Purpose of Prime Day
To attract new Prime members.

Prime Day is a great way to introduce new people to the benefits of Prime membership. By offering exclusive deals and discounts during Prime Day, Amazon can entice people to sign up for a free trial or annual membership.

To deepen the loyalty of existing Prime members.

Prime Day is also a way to thank existing Prime members for their loyalty. By offering them great deals and discounts, Amazon can encourage them to continue their membership and shop on Amazon more often.

To promote Amazon's own products and services.

Prime Day is a great opportunity for Amazon to promote its own products and services. By offering discounts on Amazon devices, Prime Video, and other Amazon services, Amazon can encourage people to try these products and services for themselves.

To compete with Black Friday.

Black Friday is a major shopping event in the United States, and Amazon wanted to create an event that would compete with it. By offering similar deals and discounts during Prime Day, Amazon can attract shoppers who would otherwise be waiting to shop on Black Friday.

To beat the summer slump.

Historically, summer has been a slow time for online retailers as everyone enjoys summer vacation.
Prime Day 2023 Statistics
Key Findings
Number of items sold:

Amazon sold over 375 million items.

Amount of revenue generated:

Amazon generated over $12 billion in revenue 

Number of Prime members who participated:

Over 100 million Prime members participated in Prime Day 2023.

Savings:

Prime members saved more than $2.5 billion across all deals.
Bestselling Categories
Top-selling Deals
Purchase of Alexa-enabled devices reached into the millions, with the Fire TV Stick (3rd Gen) with Alexa Voice Remote being the bestselling product worldwide.
Source: Amazon Prime Day 2023 Stats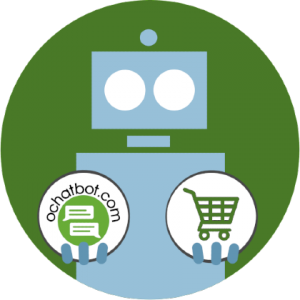 True AI to engage customers for eCommerce, business leads, and customer support.
5% to 35% Increase in AOV*

20% to 40% Increase in Revenue*

25% to 45% Reduction in Tickets with a Customer Service Chatbot
We Guarantee Results... Or Work For Free!
*When shoppers engage with Ochatbot®
Deeper Insights
Flexible Ways to Pay is on the Rise
Buy Now Pay Later (BNPL) saw a rise during Prime Day sales: On July 11, BNPL was up 19.5% compared to the first day of Prime Day last year, and accounted for 6.4% of online orders or $461 million in revenue. July 12 saw a rise of 21% compared to last year and accounted for 6.6% of sales and $466 million in revenue.
The top categories that saw the most BNPL usage were electronics, apparel, and home/furniture.
More Purchases Made Via Smartphones
46.5%, nearly half, of online purchases came from smartphones, up from 43.7% last year. This can be indicative of impulse buying as well as comfort with smaller screens.
Source: Adobe Analytics: Prime Day drove record U.S. online spending, bolstered by deep discounts
How Did Other Retailers Compete with Prime Day?
Several retailers set up weeklong sales in response to Prime Day. While not much is known about the statistics for these retailers, one analyst believed that retailers were simply looking to get "whatever bump [in] activity" they could get from the sale frenzy. Experts theorized that competing retailers like Walmart and Target could compete more efficiently by leaning into their strengths and offering sales on products they're known for, such as groceries and household essentials. 
Source: Amazon has lost market share for the Prime Day shopping holiday it invented
What can e-commerce business owners take away from Amazon's success?
By analyzing Prime Day 2023 statistics, such as the number of items sold, revenue generated, and popular categories, you can gain insights into consumer preferences and adjust your product offerings accordingly. Drawing from Amazon's purpose behind Prime Day, business owners can leverage this knowledge to shape their approach:
Attracting New Customers:

Take a page from Amazon's playbook by using special deals and discounts to entice new customers to sign up for your membership programs or newsletters. Offer incentives that showcase the benefits of joining your community, fostering long-term loyalty.

Rewarding and Retaining Loyalty:

Show appreciation to your existing customers with exclusive discounts and rewards. Prime Day's success lies in reinforcing loyalty among Prime members, and you can replicate this by offering tailored perks to your loyal customer base.

Promoting Your Products and Services:

Emulate Amazon's success in promoting its own products and services during Prime Day. Highlight your flagship products or newly-launched services, enticing customers to explore your offerings.

Embrace Seasonal Opportunities:

Prime Day's success in beating the summer slump proves the potential of capitalizing on seasonal opportunities. Identify slow periods for your business and create enticing events or promotions to boost sales during those times.

Keep Up With Trends:

Pay attention to emerging trends like the rise of "Buy Now Pay Later" (BNPL) options and the increasing popularity of mobile purchases. Incorporate flexible payment methods and optimize your website for mobile users to cater to these evolving preferences.
Moreover, if your store is not currently on Amazon, it might be time to rethink that decision. Prime Day 2023 showcased unprecedented success for independent sellers within Amazon's marketplace. The platform offered an extensive array of Prime Day deals on small business products, fostering tremendous growth opportunities. Notably, small businesses like Caraway, True Classic, and TUSHY experienced an astounding surge, witnessing an over 18x increase in their average daily sales on the first day of Prime Day compared to the same period leading up to the event in 2023. Joining Amazon's platform can be a game-changer for your business, presenting access to a vast customer base and a chance to shine on future Prime Day events.

When is the next Prime Day?
Last year, Amazon hosted a second Prime Day event during October and experts predict that it's highly likely that Amazon will bring back the sale. 
As we eagerly await the next Prime Day event, let's draw inspiration from its triumphs, adapt our strategies, and dare to explore new platforms, unlocking the door to unprecedented growth and ensuring our own Prime Day successes throughout the year.

Frequently Asked Questions

Besides Black Friday, are there any other major sales events to compete against Prime Day?
Yes! During Prime Day, major retailers like Target, Walmart, Petco, Wayfair, and Overstock also offer their own deep discounts to try and wrangle in the users without Prime memberships.
How do small businesses prepare to participate in Amazon Prime Day?
Small businesses prepare for Amazon Prime Day by optimizing their product listings, creating attractive deals and discounts, and leveraging marketing campaigns to reach a broader audience. Ideally, businesses should begin their marketing two weeks early. They also ensure they have sufficient inventory to meet the anticipated increase in demand during the event.
What were some Buy Now Pay Later options offered during Prime Day?
Prime members were able to manage payments through a variety of ways, including Monthly Payments, Amazon's own BNPL, Affirm, Amazon Rewards Visa Card, Klarna, and Afterpay.
How do sellers determine which products are eligible for Prime Day deals?
Amazon has its own stringent guidelines that sellers must adhere to if they want to participate in guidelines, including but not limited to a 3.5-star rating for the product, new condition, and at least a 20% discount off the regular price.

Latest posts by Greg Ahern
(see all)