Which test won? In this A/B test, we looked at three different CTA (Call-To-Action) buttons:  Submit Registration in a gray button, Get Started in an orange button, and Watch Videos in an orange button. Variation C won with a lift of 75.1%. Variation B had a lift of 44.6%.
Orange is a powerful button color that tends to get higher conversions. Keep in mind that "Watch Videos" is less risky than "Get Started" or "Submit Registration," which also contributes to the higher conversion rate. Users will often choose the less risky option when it comes to CTA buttons.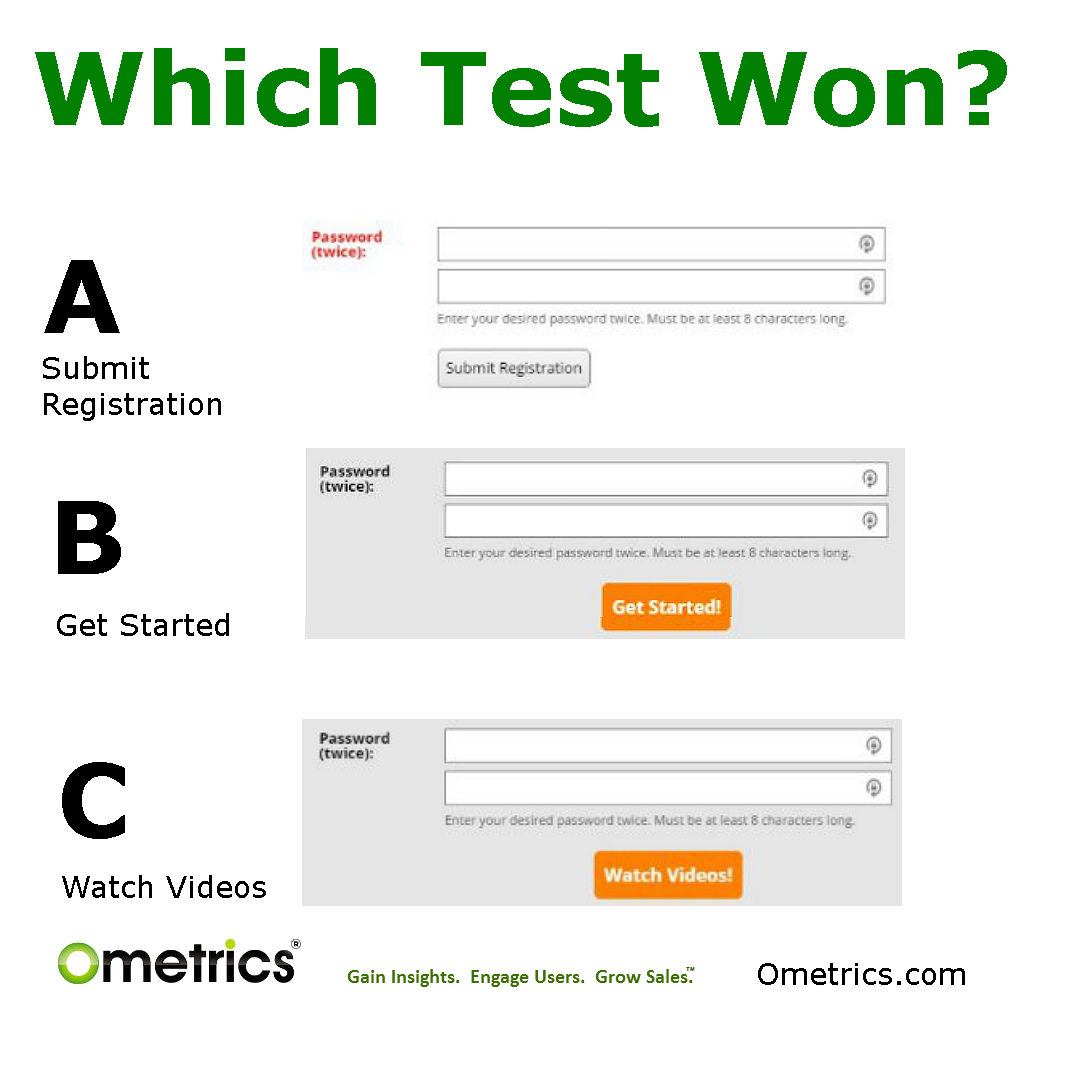 Greg Ahern Founder and President of Ometrics® is a fanatic about conversion rate optimization, AI chatbots and lead generation. Greg has been a successful Internet entrepreneur since 1994. He speaks at conferences and webinars and has built a number of internet businesses, including web marketing, web development and internet lead generation, which have been successfully acquired. Greg is the Denver Chapter Leader for the Digital Analytics Association. You can follow Greg on Twitter @gregahern and join his CRO Hacks Groups on Facebook and Slack.

Latest posts by Greg Ahern (see all)