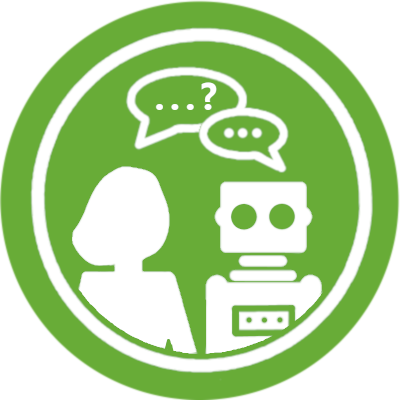 First of all, what is an AI chatbot?
AI (Artificial Intelligence) ecommerce chatbots have gained popularity over the years because of the rise of technology usage. Their usage has been stupendously helpful for websites and social media sites, especially in e-commerce sites or what is commonly known as buy and sell platforms. You might be thinking what especially is an AI chatbot? Why are they so popular? They are designed to answer the customers' inquiries and frequently asked questions and they are always available to engage with customers day and night without supervision.
Why bother using AI ecommerce chatbots?
Nowadays, people frequently use their phones to get information which is more convenient and accessible, especially through messaging apps. These AI chatbots are programmed to assist customers with specific things such as answering specific questions and giving personalized recommendations to each customer with which they come in contact. They learn from these encounters to provide a better experience. So, more complex questions are not for an AI chatbot. For example, a customer service chatbot can't look up a customer's account and wouldn't generate an answer. It wasn't programmed that way. AI chatbots function through machine learning so they continue to evolve as customers use them. They also need maintenance and a human to adjust them.
What are its effects and benefits of ecommerce chatbots?
There are multiple beneficial effects that AI chatbots have on an e-commerce site. Some of them are introduced below:
Lift in Revenues
When you go to a site and look for a product, you can't simply scan all of the site's products in each listing, so the site's chatbot is the best option to consider. This helps with the revenue the company gets from their site. How? Whenever customers engage with the chatbot, there's a 15% to 35% lift in the company's revenues. This is because of the availability of information and fast response of a bot which leads consumers to purchase more. Consumers don't like waiting for services that take too long which might happen with live chat. So, having an AI chatbot is better. The chances of a customer buying from the store or site are higher since they are being accommodated well in their shopping experience. In case a customer abandons a cart, don't worry because the chatbot automatically starts tracking the customer and sets notifications. Customers can be lured back into shopping using a perfectly curated selection of items or personalized suggestions from the last item they took interest in because of the machine learning function of the chatbot.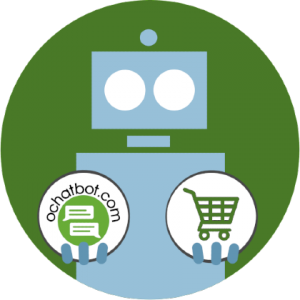 True AI to engage customers for eCommerce, business leads, and customer support.
5% to 35% Increase in AOV*

20% to 40% Increase in Revenue*

25% to 45% Reduction in Tickets with a Customer Service Chatbot
We Guarantee Results... Or Work For Free!
*When shoppers engage with Ochatbot®
Sales Obstacles
These chatbots get around sales obstacles, such as establishing the company's credibility. Difficult customers who have problems with repetitive questions can be easily answered by a chatbot reducing time spent by a hired customer service agent. That agent can entertain much more serious inquiries. Around 63 percent of people prefer AI chatbots than live chat, because they feel more secure giving out their information to a bot than a person behind the screen. Maybe because of that, new customers are attracted to spending time on your site since you have an intuitive chatbot that can answer their inquiries and also offer a feeling of security. But do keep in mind that it is better for AI chatbots to always have live chat as an alternative in case the chatbot encounters a complex question that only a person can handle.
Decreased Cost of Customer Service
Capable chatbots are much more cost friendly than investing in an entire customer service department. It saves time for the company. Time is money and a company can save time and, therefore money, by having a full time worker that doesn't require training and a paycheck. Maintaining and keeping the chatbot intact will only require few human workers.  Lastly, the longer chatbots learn, the more capable they can be. This gives the company opportunities for investing in other things while giving proper customer service satisfaction. It also decreases the amount of human error, such as breach in confidentiality of customer privacy or lack of training.This can lead to dissatisfaction, inadequate performance, and slow customer engagement.
Ecommerce Chatbots are Easily Built
E-commerce chatbots can be the most basic chatbots to build. Any difficulty in building would come from the platform you are using. These chatbots are easily set up and integrated with e-commerce platforms such as Shopify. There are numerous sites that offer chatbot building services and workshops. Some chatbots require no zero coding so it is not that difficult and complex to build.
Reduced Support, Increased Satisfaction
As mentioned above, these chatbots' primary role is to help customers. They help in searching, displaying order status, and tracking deliveries which reduce the need for live customer support. This means that the company doesn't have to hire a person to be positioned for customer support since the chatbot already does most of it. It also increases customer satisfaction since the order status and tracking in the chatbot can be easily monitored without the need to contact the company or courier.

Latest posts by Greg Ahern
(see all)